ALWAYS HOME
A DAUGHTER'S STORIES & RECIPES



︎ BUY NOW






WHAT PEOPLE ARE SAYING

︎"A book like no other, an instant classic."
— Hilton Als

︎"I'm pretty sure everyone who reads [this book] will come away with the same feeling that I have: why don't I live my life like this? How can I do better? I love this book."
— Ruth Reichl

︎"A charming and unique almost-love story, almost-memoir, with predictably fabulous recipes."
— Mark Bittman

︎"[A] wondrous memoir-cookbook hybrid...Singer's language is read-out-loud luscious, and her culinary coming-of-age story savory and sweet." – Publishers Weekly

︎"This humorous, unsentimental memoir, with its luscious accounts of food, is the perfect escapist book." – WSJ. Magazine

PRESS

︎

Oprah Magazine

, 14 of the Best Books to Read this April and May [

LINK

]

︎WSJ.Magazine,

'Always Home' Review: Cooking with Alice, April 17 [

READ

]

︎Vogue,

The 5 Best Books of 2020 (so far) [

LINK

]



︎The Los Angeles Times,

Cooking in Quarantine:

Always Home

Author Fanny Singer Retreats to Alice Waters' Kitchen [

LINK

]

︎

The San Francisco Chronicle

, Alice Waters and daughter Fanny Singer in Q&A [

LINK

]

︎

Real Simple

, Manual Transmission, April 2020 [

READ

]

︎

Nob Hill Gazette

, At Home with Alice Waters and Fanny Singer, April 2020 [

LINK

]

︎

Vanity Fair

, Well, Then: Fanny Singer, Daughter of California Restaurant Royalty, Is Always Home [

LINK

]

︎

Vogue,

From the Hearth, by Chloe Malle, March 2020

︎

Travel + Leisure

, At Home in the World, April 2020 [

READ

]

︎

Silicon Valley Magazine

, In Her New Memoir, Fanny Singer Dishes About Growing Up As The Daughter Of Famed Chef Alice Waters Of Chez Panisse, April 2020[

LINK

]

︎

The Mercury News

, Alice Waters' daughter Fanny Singer dishes in a new book - April 2020 [

LINK

]

︎

Vanity Fair Italia

, April [

LINK

]

︎

Luncheon Magazine,

Fanny Singer and Alice Waters in Conversation - March 2020, N.9 [

READ

]

︎

Town & Country,

The 6 Best Books to Read This March 2020 [

LINK

]

︎

Lit Hub

, Ten New Books to Look Forward to in hese Dark Days [

LINK

]

︎

Publishers Weekly, Always Home Review

[

LINK

]

︎

Town & Country,

The 17 Must-Read Books of Winter 2020 [

LINK

]

︎

Kirkus,

Always Home Review [

LINK

]

︎

Edible LA

, interview, April 2020 [

LINK

]

︎Galerie Magazine

, Family Recipe, March 2020 [

LINK

]

︎

Vogue,

41 Books We Can't Wait to Read in 2020 [

LINK

]

︎

Read it Forward

, 22 Must-Read Memoirs of 2020 [

LINK

]

︎

Women's Wear Daily,

Fanny Singer Pays Homage to Mother Alice Waters With Memoir 'Always Home' [

LINK

]

︎

Keep it Chic,

A Good Book is a Good Idea [

LINK

]

︎

Oakland Magazine

review [

LINK

]

PR: Florie Hutchinson florie.hutchinson@gmail.com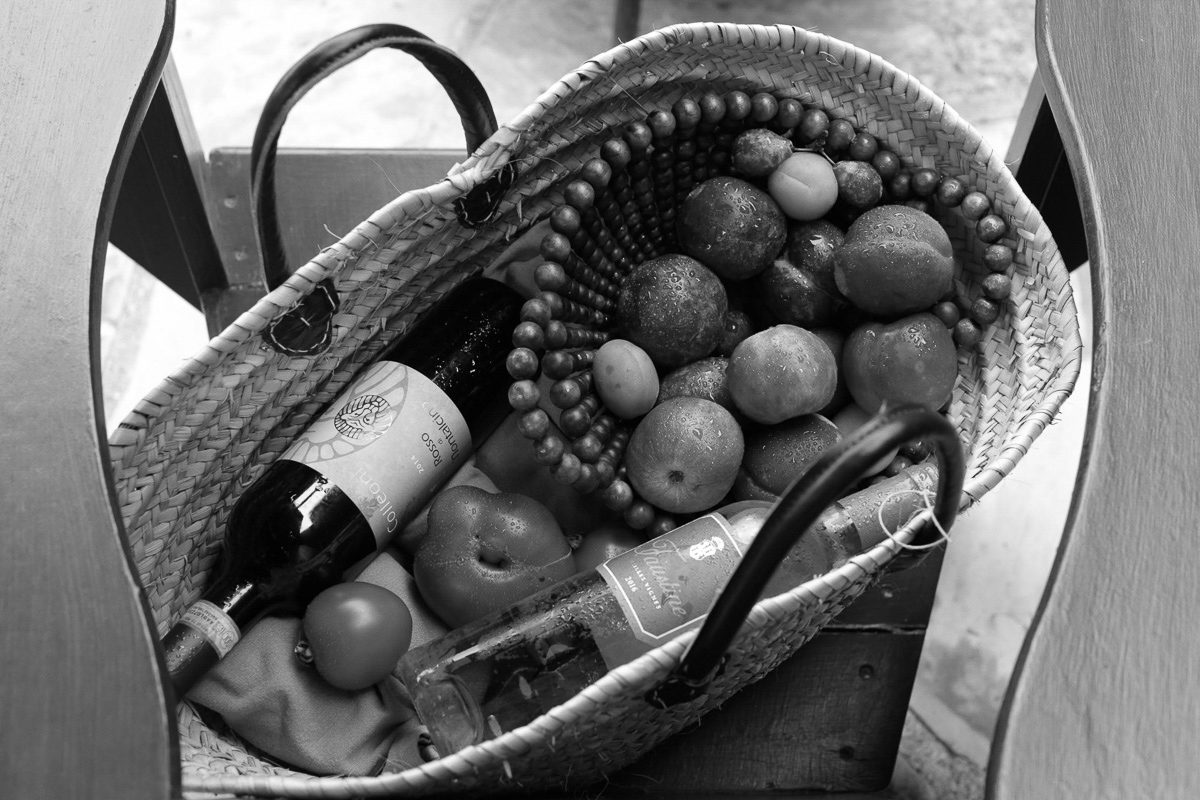 A selection of photographs from Always Home © BRIGITTE LACOMBE




AN EXCERPT...



Peeling Fruit

One of the most distinctive things about my mother is her hands, though I imagine that the hands of anyone's mother would seem distinctive to them. Those are the hands, after all, that soothe us throughout so much of our childhood, that change our diapers and swaddle us and hold us, and comb our hair, and apply unwanted sunscreen and antiseptic and Band-Aids, and put on our clothes and tie our shoelaces. But there is something about the way my mom uses hers—which is to say, with total conviction and without fear—that makes them seem so unordinary. Her hands are in fact quite small, her nails perpetually shorn (from a mix of anxious biting and crude clipping and the occasional cooking accident, like the time she took off the very end of a finger trying to shell a green walnut to make a liqueur called nocino).

What other people often notice about her hands is her battery of rings: the stacks of unshowy stone-studded Victorian bands that grace nearly every finger. Having a modest treasury on her fingers doesn't, however, prevent her from plunging her hands into whatever she pleases: a salad that requires tossing, shrimp that needs shelling, a near-scalding broth whose bones have to be removed immediately. Needless to say, none of her rings are perfectly intact—there's always a stone missing here, an irreparable ding there, a scratch, a tiny pearl that will never, ever be replaced.[...]She also, more often than not, would at some point during a meal jettison her silverware and delve in with her fingers. I think it wasn't so much out of a lack of concern for etiquette, as it was a primal impulse to be closer to the thing she was eating, to be more sensuously acquainted with it. Her fingers told her what the mind and mouth would take longer to compute: was a crust crunchy enough, was the fish cooked through, was the salad amply or underdressed? [...] The general climate of finger-eating in our household also meant that, for example, not a single paper form brought home from school for my mom's compulsory signature authorizing, say, a field trip, would be returned to my school unmarred by oil stains or a mass of greasy fingerprints. This isn't much of a surprise, really, given that I once apprehended my mother attempting to "dye" a pair of pants in a pot of olive oil after having splattered them in an oleaginous constellation the previous evening. The washing machine has never recovered.[...]

But if there is a portrait of my mother's hands that is most etched in my mind, it is the way she holds a piece of fruit as she deftly slips the skin from its flesh. Our dining table has always had a bowl placed at its center containing some variety of fruit—whatever was at its seasonal peak. This constituted dessert in our house; there was no other type. But I can hear the phrase ringing in my ears, almost incantatory: "Fan, can you get me a sharp knife and a small plate, please?" And it would raise me from my chair at the table—she and my father remained seated—and propel me across the room to the knife drawer, which I knew to approach with caution. There I would select a small wood-handled paring knife and, standing on my tippy-toes, pull a small plate down from the cabinet behind me. The fact that she trusted me to select and carry a dangerous object even when I was quite small made this daily ritual exciting, or at least memorable. I would bring these things to where she was sitting in front of the fire—always, always, that same warm seat—and she would feel around the fruit bowl as if blindly feeling around in the dark, selecting only the perfect pear or the finest apple or the sweetest fig. The finger-feel, the knowledge in her fingertips, has always struck me as singular, though I know it is the gift of many chefs: determining the difference between lusciously yielding flesh and a fruit that is over the hill, pressing a finger into the inscrutable surface of a steak on a grill and discerning, in an instant, its doneness. The best specimen would be chosen, and then a period of readying it for the mouths of family or guests would ensue. The time it took her to perform this sacrament always seemed eternal, but in a pleasant way...